App Preference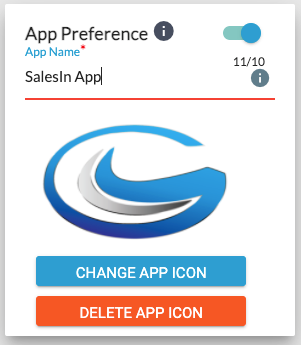 Toggle On / Off - Users can have bookmark the B2B website and add a shortcut/app with the company logo to their device home screen which will look like an app. To do this, tap the Action button and use 'Add to Home Screen'.
App Name - Note: it is recommended to use a max of 10 characters as the majority of small devices don't support more than 10 characters.
Change App Icon - Uploads a picture which will be displayed as the icon of the shortcut.
Delete App Icon - Remove the saved app icon.