On This Page:
Sales
The 
Sales 
page contains all of the sales that your user account has permission to see. To add, change, remove or action sales. Open your sales list from the
Main Menu
, by tapping on 
Sales
.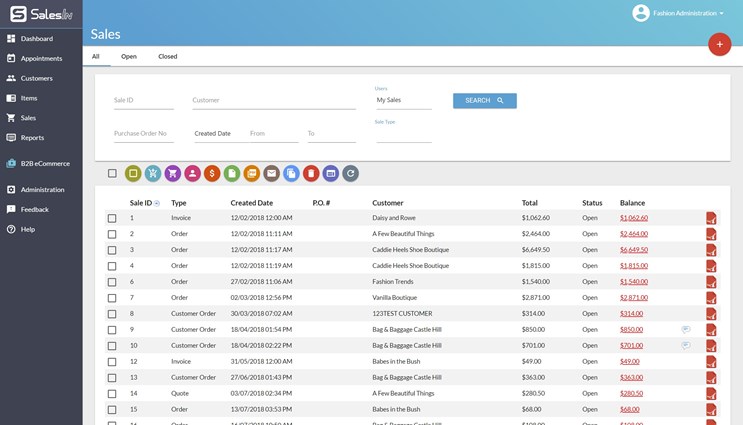 From here, you can scroll through your sales, as well as change search and filtering options. Additionally, you can tap onto an existing sale and perform various actions, as described below.


Sale Details

From here, the following options are available:  
Order Details

History
Gives an overview of what changes have been made to this sale. Whether it has been edited, the status has changed, the date it was created as well as the date it was sent to your accounting or inventory system. If any changes have been made, it will also include the user that made these changes.