Delivery Date Preference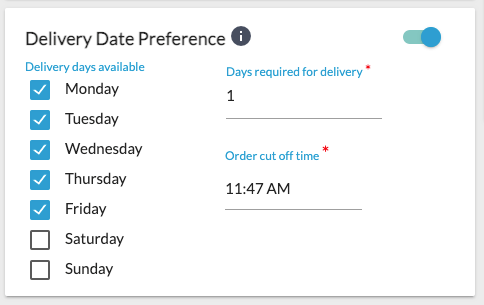 Toggle On/Off - Turning this setting on would let your customers choose the delivery date while placing an order based on the settings below it.
Delivery days available - Select which days are counted as delivery day, used to determine the sale delivery date which will be set automatically when the order is generated.
Days Required for Delivery - Set how many days for delivery to take place, will be used by the system to determine date of delivery.
Order Cut Off Time - Set the exact cut off time of the order before the next delivery day is counted to determine date of delivery.